| | |
| --- | --- |
| Subject: | 2009 Matriculation Ceremony--message sent on behalf of James Glaser, Dean of Undergraduate Education |
| Date: | Thu, 13 Aug 2009 10:25:01 -0400 |
| From: | Ferguson, Joanne <Joanne Ferguson tufts edu> |
| To: | Anne F. Gardulski <anne gardulski tufts edu>, Arthur Utz <arthur utz tufts edu>, Barbara Brizuela <barbara brizuela tufts edu>, Barbara Wallace Grossman <barbara grossman tufts edu>, Bruce Boghosian <bruce boghosian tufts edu>, Cook, Robert G. <robert cook tufts edu>, Daniel Abramson <daniel abramson tufts edu>, David Guss <david guss tufts edu>, Diane Souvaine <dls cs tufts edu>, Enrico Spolaore <Enrico Spolaore tufts edu>, Gregory Crane <gregory crane tufts edu>, Hosea Hirata <hosea hirata tufts edu>, Howard Malchow <howard malchow tufts edu>, Jayanthi Mistry <jayanthi mistry tufts edu>, Jeffrey Hopwood <Jeffrey Hopwood tufts edu>, John E. Conklin <john conklin tufts edu>, Jose Antonio Mazzotti <Jose Mazzotti tufts edu>, Joseph H. Auner <Joseph Auner tufts edu>, Julian Agyeman <julian agyeman tufts edu>, Juliet Fuhrman <juliet fuhrman tufts edu>, Kaplan, David <David Kaplan tufts edu>, Kevin Dunn <kevin dunn tufts edu>, Krishna Kumar <krishna kumar tufts edu>, Kurt D. Pennell <Kurt Pennell tufts edu>, Lee C. Edelman <lee edelman tufts edu>, Nak Ho Sung <nakho sung tufts edu>, Nancy Bauer <nancy bauer tufts edu>, Rich Wlezien <Richard Wlezien tufts edu>, Robert Devigne <rob devigne tufts edu>, Roger Tobin <roger tobin tufts edu>, Susan Lush <slush mfa org>, Elizabeth T. Howe <Teresa Howe tufts edu>, Tickle-Degnen, Linda <linda tickle_degnen tufts edu>, William Gehling <bill gehling tufts edu>, William P. Oliver <william oliver tufts edu> |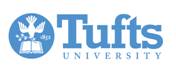 TO: Department Chairpersons, Arts & Sciences and Engineering
FROM: James M. Glaser, Dean of Undergraduate Education
DATE: August 2009
SUBJECT: MATRICULATION EXERCISES
*****************************************************************************************************************************
Matriculation exercises are scheduled for Wednesday, September 2, 2009, at 1:45 p.m., on the lawn between Ballou Hall and Bendetson Hall.
We wish to invite you as chair to participate. Please urge your colleagues to take part in the processional as well, since we would like to have at least two representatives from each department. Academic dress is recommended. Members of the faculty should assemble at 1:30 p.m. behind Ballou Hall. Please note that the first faculty meeting of the year follows the ceremony.
Please let Joanne Ferguson (joanne ferguson tufts edu) know by August 21 who will be representing your department.
Students and parents appreciated last year's ceremony. We are grateful to those of you who participated and hope that we have a great faculty turnout on September 2nd.